Landscape Supplies in Penrith, Blue Mountains, and Sydney
We have everything for your Garden and Landscaping Needs. LMLS also provides a full Landscape Construction and Design Service so it's the perfect time to give your garden a makeover!
Popular Products
Popular for a Perfect Garden
Get a fantastic garden with these popular premium landscaping and garden products or see all LMLS Products here.
Feature Product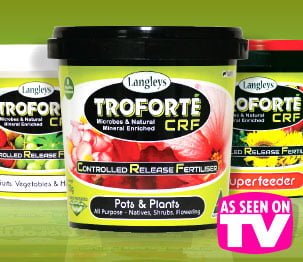 Troforte now in Stock! Troforte provides the benefits of microbes, minerals and controlled release fertiliser. Troforte grows plants the way nature intended by actually adding microbes and providing them with the food to survive multiply and thrive!
Special
Quartzite Gabion Ballast – Now $100 per tonne – Save $15
A unique choice for decorative drainage or ornamental creek beds. Looks amazing in ponds and architectural features, courtyards and feature areas. Order today!