Keep the moisture in your soil over summer by mulching before the hot weather hits. Our long lasting premium mulches are a great way to encourage worms which aerate the soil and enhance root growth.
Freshen up your front yard using our Cypress Fine Mulch. Great smelling, looks fantastic and if spread at a 10cm thickness you know it will keep those weeds at bay. If you're looking for another stylish option to decorate your garden areas, try our Decorative Gravels and Pebbles, or the Exotic Pebbles range.

A cost-effective mulch for bush gardens, Euci mulch is a combination of leaf and chip. Read More
This is a long-lasting, rough-cut hardwood chip mulch that maintains its natural colours. Read More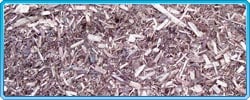 This is our best-selling, premium mulch. It smells great, and it's natural properties help keep the bugs away. Read More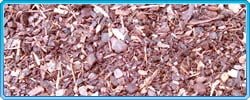 A fine, highly decorative brown mulch. When you lay it 200mm thick it's great under the swings, slippery dip or other play equipment. Read More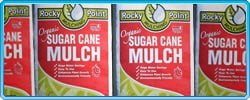 Adds nutrients to your soil. It's an affordable way to keep the moisture in and the weeds away. Read More
One of the best ways you can fertilize your plants is by using a wonderful blend of compost and cow manures. For huge vegies and beautiful flowers this cow and compost blend will do the trick. Read More
Cow Manure Bags contain a rich blend of concentrated cow manure which is perfect for your veges, fruit trees and flowers. Read More

Order Mulch Today!
Like what you see or just need some more information? Here's 3 easy ways to get your landscaping ideas moving forward! Please call us on 4739 8899, OR email us via our contact page, OR drop in on us at 22 Attunga Road, Blaxland (The Tip Road).


*LMLS strives to gives its customers correct and up to date information on all its products but because of the fast turnaround and the vast range of options its not always possible to keep things up to date. Products displayed may not be immediately available, and its possible that some colour stocks are not available at all. For the best and most current advice please call LMLS, or drop in and we would be happy to give you all the information you need on whatever landscaping, garden or masonry product you are looking for.