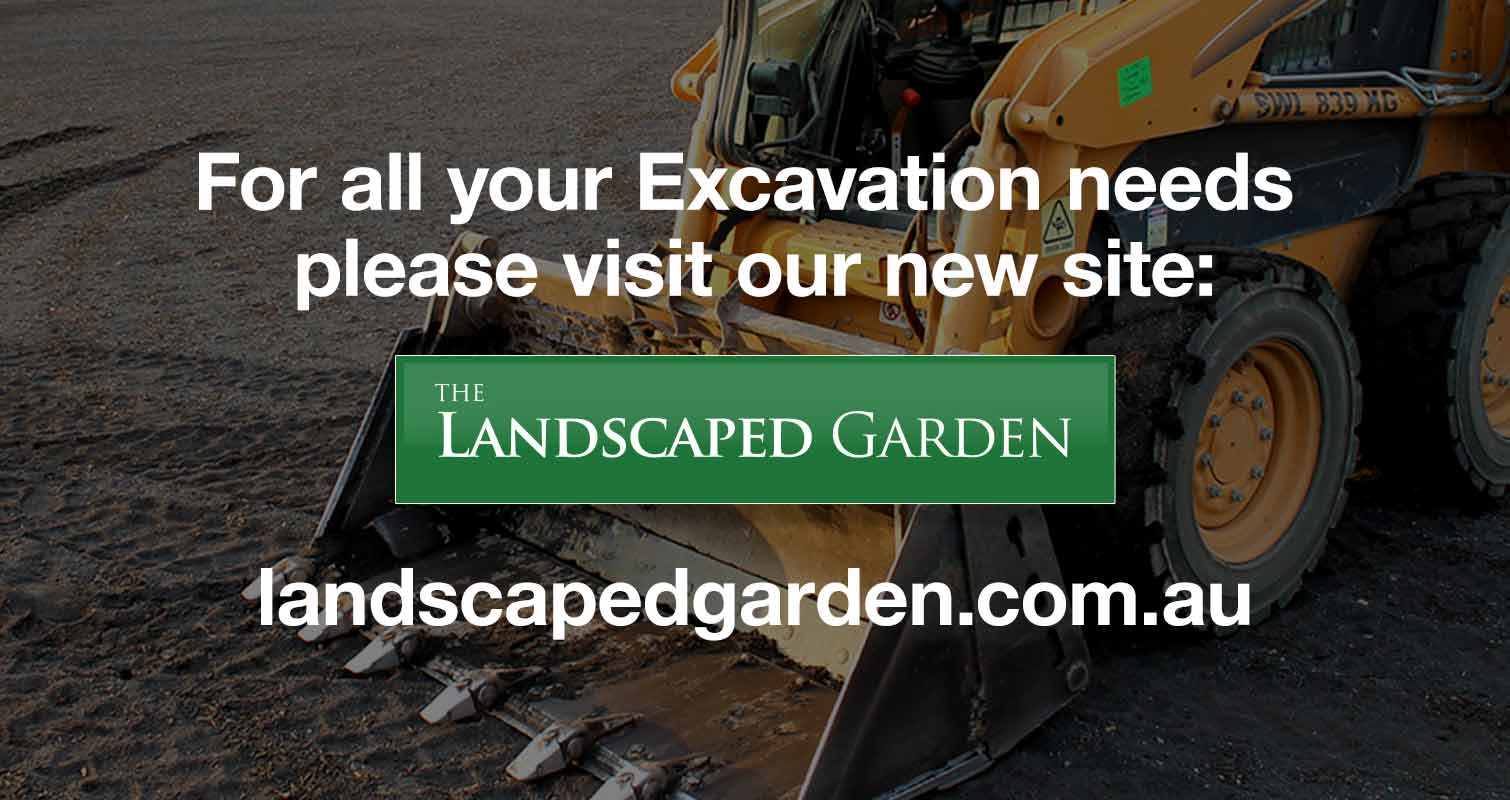 Our excavation company can handle a huge range of Excavation and Earth-moving tasks – Call us now on 02 4753 7777 to book a machine. Whether you need your backyard levelled; your land cleared; holes trenches or rocks dug out; or large holes (like old swimming pools) filled in – We pride ourselves on turning up on time and giving great service. Our efficient and safe operators will leave your place neat and tidy.








Please Note: Additional float charges will apply for customers outside of the Lower Blue Mountains.

Excavation and Earth Moving Services Include
Leveling of Large Areas
– Front Yard Leveling
– Back Yard Leveling
– Driveway Leveling
– Oval Leveling
– House Block Leveling
Excavation (Digging Out)
– Driveway Excavation
– Back and Front Yard Excavation
– Trenches
– Excavation for Plumbing, Concreting and house slabs.
– Excavation screening bucket that will, in the process of excavation, screen out the rocks from the dirt.
Filling In
– Filling of large holes
– Filling in Old swimming pools
– Filling Old Septic Tanks
Demolition
– Knock down and removal of small structures.
Rock Removal
– Rock Ripping and Rock removal.
– Rock Hammering.
Land Clearing
– Clearing Land of trees and Scrub Land.
Spreading Landscape Products
– Spreading out of landscaping materials over large areas
– Products may include: Top Soil, Turf Underlay, Mulch, Road Base, Pebbles and Gravels.
Sweeping for Large Areas
– Special sweeper attachment we can sweep and clean large areas,
– Car Parks, School areas, Large courtyards.
Heavy Lifting
– With the forklift attachment on the bobcat we are able to lift and move heavy materials
Rubbish Removal
– Clean up and remove rubbish areas
– Removal of branch or stick piles
– Removal of rubbish for old building sites.

Our Excavation and Earthmoving Equipment
Our Excavation and Earth moving equipment and machinery includes:
3 Tonne Excavator with many attachments
A Bobcat (Skid Steer Loader)
3 tonne Truck
4 tonne Truck
6 Tonne Truck
12 Tonne Truck
14 tonne truck
A Truck and Dog Trailer which can cart 31.5 tons.

Bobcat

Bobcat Specifications
Width
1500mm
Height
2200mm (Minimum Height)
Attachments
Leveler: Levels large areas
Sweeper: Sweeps large areas
Fork Lift: Allows lifting of heavy materials.

Excavator (3 Tonne)

Excavator Specifications
Width
1550mm (to the outside of the tracks)
Height
1900mm (Minimum height with canopy removed)
Trenches
300mm Wide
450mm Wide
600mm Wide
Attachments
Sieve Bucket: Screens out rocks from the soil

Excavator (5 Tonne)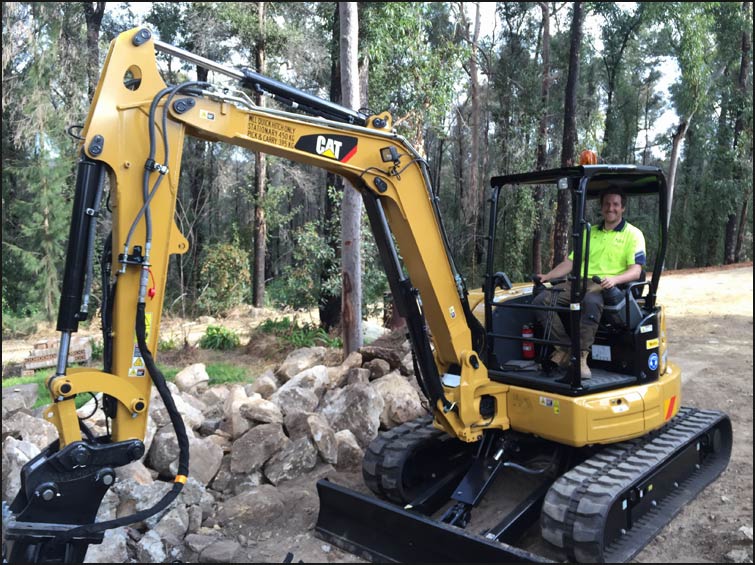 5 Tonne Excavator Specifications
Width
1980mm (to the outside of the tracks)
Height
2550mm (Minimum height with canopy removed)
Trenches
300mm
450mm
Attachments
Rock Grabbers
Rock Hammer
Auger – 152mm, 305mm, 457mm

Arrange a Free Landscaping Quote Today
To organise a free landscaping consultation and quote please call us on 4753 7777, or 0418 830 353, OR email us via our contact page, OR drop in on us at 22 Attunga Road, Blaxland (The Tip Road).