This refined range with a sharp framed splitface is ideal for creating smart, contemporary lines. Practical and easy to install, this highly adaptable range can be used for curves, corners and steps, can create straight and capped walls and is presented in both standard and grande formats.


Heathstone Specifications
Colours Include:
Heathstone Grande: Honeycombe, Nougat, Charcoal
Heathstone Regal: Regal
Maximum Wall Height:
972mm
Suitable For:
Straight Walls, Curved Walls, Corners, Steps.
Block Dimensions (mm):

Heathstone Gallery
Some inspiring ways that Heathstone Retaining Wall blocks can be used. If you need some more inspiration, information or have any questions about this product please visit us in store or call, we'd be happy to help.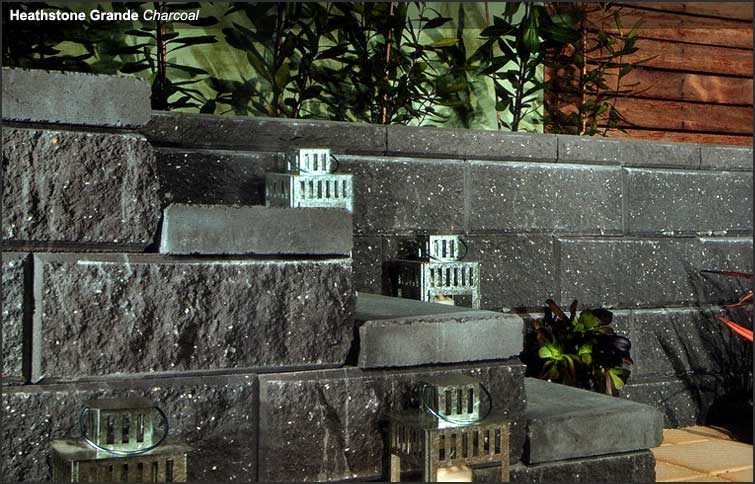 Order Heathstone Retaining Wall Blocks Today!
Like what you see or just need some more information? Here's 3 easy ways to get your landscaping ideas moving forward! Please call us on 4739 8899, OR email us via our contact page, OR drop in on us at 22 Attunga Road, Blaxland (The Tip Road).



*LMLS strives to gives its customers correct and up to date information on all its products but because of the fast turnaround and the vast range of options its not always possible to keep things up to date. Products displayed may not be immediately available, and its possible that some colour stocks are not available at all. For the best and most current advice please call LMLS, or drop in and we would be happy to give you all the information you need on whatever landscaping, garden or masonry product you are looking for.