VogueWall is designed to closely mirror the dimensions of a single brick wall with piers. A Decorative wall that makes a statement along front walls and fences but also ideal for boundary walls, feature walls, privacy walls and acoustically rated as a sound barrier.


VogueWall Specifications
Height:
From 900mm – 3000mm
Wall Thickness – Panels:
75mm. Each standard panel has an effective coverage of 2.6, 2.9 or 3.2 meters, post centre to post centre.
Top Wall Capping:
120mm
Posts:
250mm (face) x 150 mm (depth)
Retaining Capability:
Retains soil up to a depth of 750mm using special reinforced panel.
VogueWall – Typical Wall Setup:


Post and Wall Construction
This video shows some of the processes involved with using the modular wall system.

VogueWall Gallery
Some inspiring ways that EstateWall Wall system can be used. If you need some more inspiration, information or have any questions about this product please visit us in store or call, we'd be happy to help.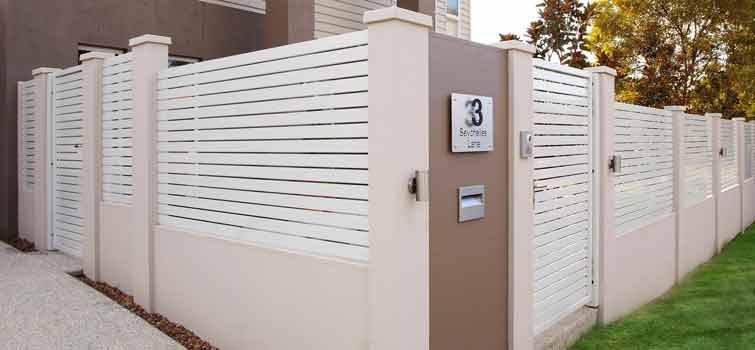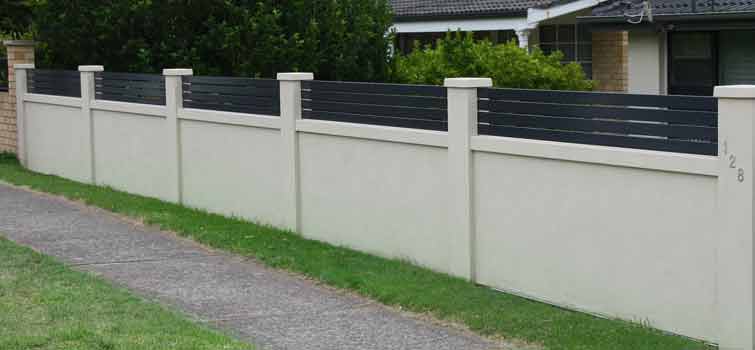 Why Choose VogueWall system.
Here's why you should choose VogueWall Wall System.
1. Cut out the noise. VogueWall is ideal for blocking out noise
2. Modular. From letterboxes, to lighting to gates the VogueWall system enables a range of customisation.
3. Build it yourself. VogueWall has been designed to make life easier for the home handyman.

Order VogueWall Today!
Like what you see or just need some more information? Here's 3 easy ways to get your landscaping ideas moving forward! Please call us on 4739 8899, OR email us via our contact page, OR drop in on us at 22 Attunga Road, Blaxland (The Tip Road).



*LMLS strives to gives its customers correct and up to date information on all its products but because of the fast turnaround and the vast range of options its not always possible to keep things up to date. Products displayed may not be immediately available, and its possible that some colour stocks are not available at all. For the best and most current advice please call LMLS, or drop in and we would be happy to give you all the information you need on whatever landscaping, garden or masonry product you are looking for.