With all the unique characteristics of clay combined with softly rolled edges, Australs Classic Series pavers are ideal for paths, driveways, patios and courtyards. In any home the Classic Paver Range is a sure sign of quality.

Classic Paver Specifications
Colours Include:
Autumn Red, Terrace Cream, Terrace Red, Victorian Blue
Patterns:
Basket Weave, Herringbone 45, Herringbone 90, Running Bond, Weave Variation

Classic Paver Gallery
Some inspiring ways that Classic Pavers can be used. If you need some more inspiration, information or have any questions about this product please visit us in store or call, we'd be happy to help.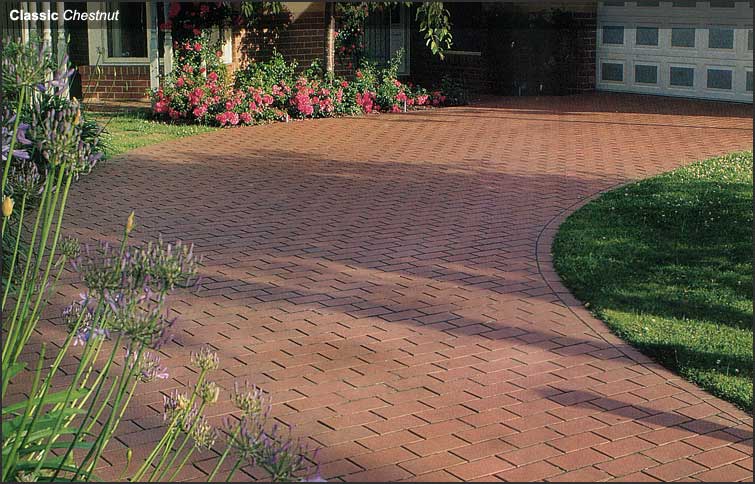 Why Choose Classic Pavers?
Here's why you should choose Classic Pavers.
1. Great for Curves.
The classic Paver range by Austral, is a timeless clay Paver, excellent for curved driveways and paths due to their small size
2. Smooth Finish.
Their smooth surface means easy maintenance, and natural clay tones go with a variety of different applications.
3. Heritage Feel.
Many people use these in heritage or classic application.

Order Classic Pavers Today!
Like what you see or just need some more information? Here's 3 easy ways to get your landscaping ideas moving forward! Please call us on 4739 8899, OR email us via our contact page, OR drop in on us at 22 Attunga Road, Blaxland (The Tip Road).



*LMLS strives to gives its customers correct and up to date information on all its products but because of the fast turnaround and the vast range of options its not always possible to keep things up to date. Products displayed may not be immediately available, and its possible that some colour stocks are not available at all. For the best and most current advice please call LMLS, or drop in and we would be happy to give you all the information you need on whatever landscaping, garden or masonry product you are looking for.