Beat the winter chill with our great range of Firewood! LMLS makes it easy, delivering Sydney-wide 7 days a week! Call 1300 798 753 now to place your order. Buying bulk? Ask about our special discounts and let us help you keep warm this winter.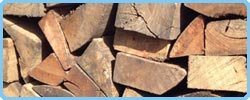 A mixture of smaller dimension hardwood seasoned 10 years. Great for starting your fire and early evening burning with some larger pieces for longer overnight burning. Read More
A mixture of hardwood seasoned for 10 years plus! Ideal for 6 – 8 hours burning. Easier to start. Read More

Firewood Delivery Zones
Check this map to find out what delivery zone you are in. Call us to place your order 1300 798 753.
Order Firewood Today!
Like what you see or just need some more information? Here's 3 easy ways to get your landscaping ideas moving forward! Please call us on 1300 798 753, OR email us via our contact page, OR drop in on us at 22 Attunga Road, Blaxland (The Tip Road).


*LMLS strives to gives its customers correct and up to date information on all its products but because of the fast turnaround and the vast range of options its not always possible to keep things up to date. Products displayed may not be immediately available, and its possible that some colour stocks are not available at all. For the best and most current advice please call LMLS, or drop in and we would be happy to give you all the information you need on whatever landscaping, garden or masonry product you are looking for.