*Update:
Promenade Pavers are now called Broadway Pavers.

Please click to view the Broadway Pavers Page.

This large square format paving range features simple, clean lines to enhance everyday living and is perfectly priced to suit moderate budgets.

Promenade Specifications
Colours Include:
Almond, Charcoal, Paperbark, Fudge, Sandune
Patterns:
Stacked Bond 45, Stretcher Bond, Stretcher Bond 45

Promenade Gallery
Some inspiring ways that Promenade Pavers can be used. If you need some more inspiration, information or have any questions about this product please visit us in store or call, we'd be happy to help.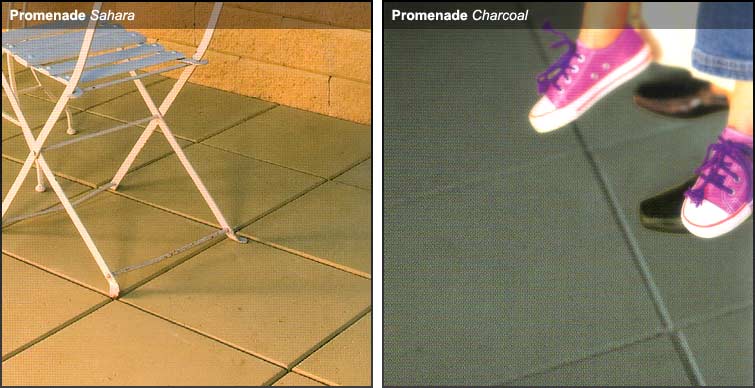 Why Choose Promenade Pavers?
Here's why you should choose Promenade Pavers.
1. Best Value.
Promenade Pavers are the best value for money large format pavers
2. Easy.
Promenade Pavers are an easy to lay, uniform product.
3. Stylish Colours.
With a great range of modern colours Promenade large format pavers create a stylish finish.

Order Promenade Pavers Today!
Like what you see or just need some more information? Here's 3 easy ways to get your landscaping ideas moving forward! Please call us on 4739 8899, OR email us via our contact page, OR drop in on us at 22 Attunga Road, Blaxland (The Tip Road).



*LMLS strives to gives its customers correct and up to date information on all its products but because of the fast turnaround and the vast range of options its not always possible to keep things up to date. Products displayed may not be immediately available, and its possible that some colour stocks are not available at all. For the best and most current advice please call LMLS, or drop in and we would be happy to give you all the information you need on whatever landscaping, garden or masonry product you are looking for.